Welcome to Near the pier
A place to meet friends, a place to enjoy good food, a place to relax and enjoy!
This beautifully crafted home was built in 1900 by ship builder Ferdinand Fisher and was later established as a bed and breakfast in May 1986. Situated in the Shively-McClure national historic district of Astoria, this guesthouse is surrounded by buildings boasting incredible architecture, history, and story. Commercial street - the entertainment hub of Astoria - is just a two-block walk. Enjoy long river walks, good food, and great beer without ever getting into a car. Walk around the neighborhood gazing at immaculate restorations that respect the original era, reflecting the beliefs of this town, its people and their commitment to Astoria's history. I am in love with this town and I hope you will be too.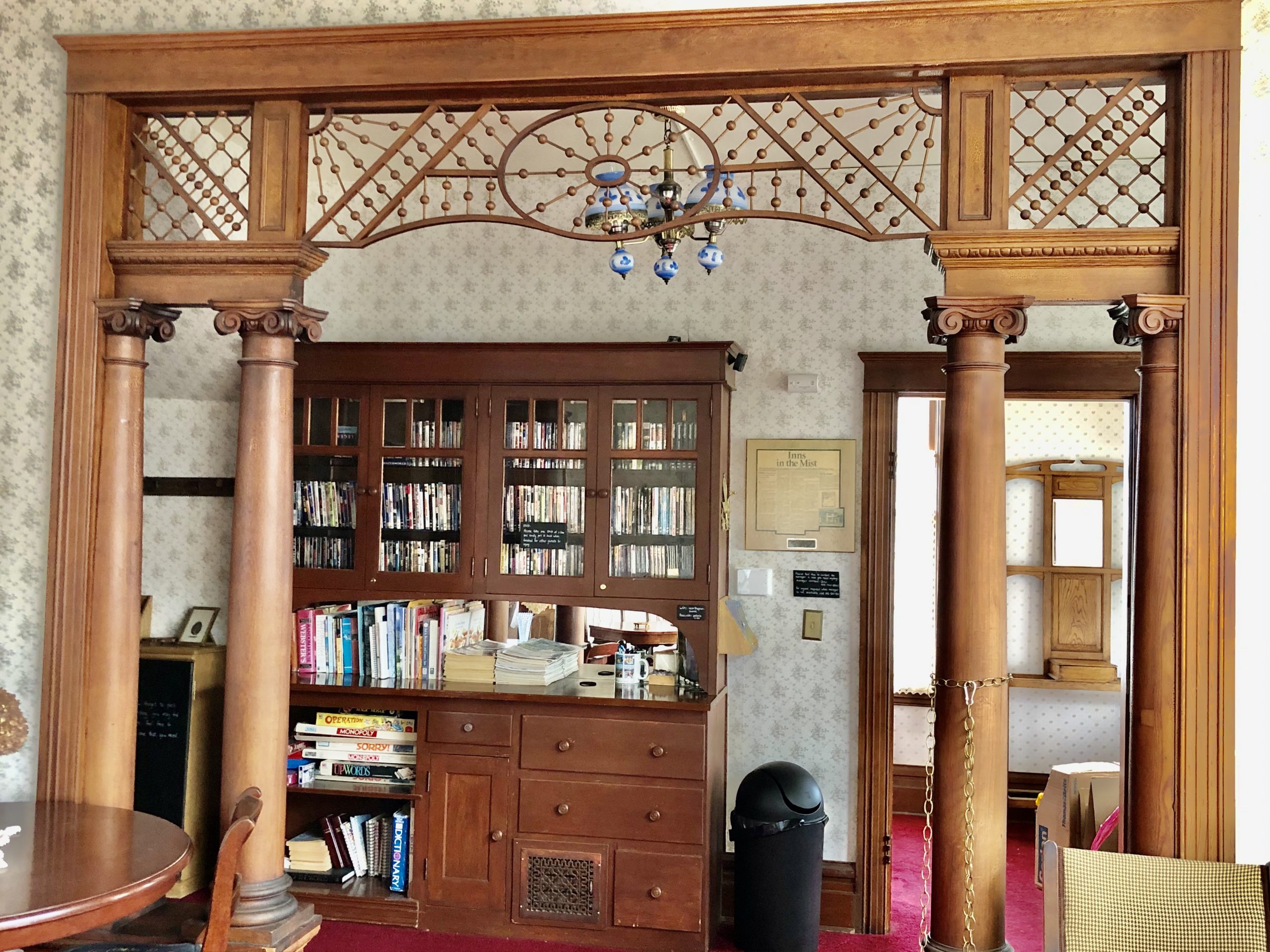 Enjoy historic Astoria downtown and and come in to relax
Inside the hotel
Watch DVDs or listen to old tube radios available in each room
Rooms and suites
Oh my goodness this is the coolest space!! I'm so grateful to have found this spot and cannot wait to return! I'm blown away by the attention to detail in both my room and the lobby sitting room area. The details and furniture are absolutely incredible, truly making me feel like I was on a movie set. In the midst of its hearty antiquity, it is also in mint condition making it feel simultaneously brand new. It feels like stepping into a space that was frozen in time but collected no dust! I cannot believe the location, I walked just a few blocks to reach the water (which I could also see from my room!) for the sunset and enjoyed the lovely Sunday farmers market just 1 block away. Host Candy has placed so many cute and helpful chalkboard-ornament notes throughout the space, making it feel like she's there with you extending her hospitality and encouraging your enjoyment, even in her absence. Very inspired by my experience in this Astoria gem!!
MckaylaSeattle, WA
The place was amazing! Our room was clean, cozy and stylish. Any questions Candy was there with a quick response, that was greeted with help and a smile. She's friendly, and charming, with great knowledge of the area and local quirks. The common room and dvd choices are a bonus addition! We enjoyed every moment while being at Near The Pier!
AveryRedmond, OR
Our stay at Near the Pier was awesome. The description and photos of the room were entirely accurate and the space was clean and comfortable. The location was almost too good to be true, sitting within walking distance of just about every cool thing we wanted to enjoy in Astoria.
Briellefrom Portland, OR
The place was well located just a block to downtown Astoria farmer's markets, food trucks, etc. The house had plenty of charm and street parking is very easy!
AustinSeattle, WA
Absolutely fantastic views, host communication, and overall space. I'd much rather stay here again than go to a hotel in the area. Wonderful experience!!
KellyPortland, OR
The room we stayed in was perfect! The kids LOVED the second room and there was even toys for them to play with! The whole place had the perfect little touches, a tv, radio, keurig with all the extras, a microwave! The place was packed with all the stuff you would need but not over crowded at all! We will definitely stay again! Candy was an exceptional host and messaged and kept us up to date on our whole stay!
KashakaVancouver, WA
Loved the antique vibe of the place. Super easy check in process and communicative host. Location was perfect for exploring downtown.
KelseySan Francisco, CA
Candy was easy to communicate with, very attentive and accommodating. The room was super clean and cozy. I would stay here again in a heartbeat.
Anwarfrom New York
Beautiful historic house in Astoria, easy walk to waterfront, nice restaurants. Classic interior and finely furnished public area downstairs, and comfortable room with private bathroom facilities.
Markfrom Loveland, CO
This cute historic place was in the perfect location in Astoria. It was just a short walk from the downtown area where my mom and I were able to walk and eat at a local restaurant. There is a nice setup downstairs where we were able to hang out, play board games, and relax. I will definitely be back again next time I go to Astoria!
Whitneyfrom Boise, ID
Inns in the Mist : Beds and Breakfasts with Personality in Two Small Towns on Oregon's Wind-swept Coast : ASTORIA: Bedding Down in Restored Victorian Homes With Elegant Pasts
The Caldwells' Franklin Street Station Bed and Breakfast Inn, also on Franklin Avenue, was built in 1900 and was the home of Earl Fisher, a wealthy ship supplier who, incidentally, owned the first automobile in Astoria. The five-unit inn shows off a lot of loving care. Original woodwork gleams in tones of gold and brown. The Lewis and Clark Room (named for the explorers who wintered near Astoria in 1805-06 after crossing the continent) features an antique brass bed and clawfoot bathtub. Another room, the Astor Suite (named for Astoria's founder), has lace curtains, brass beds and a modern wet bar.
Los Angeles Times - Stanton H. Pattyfrom LA