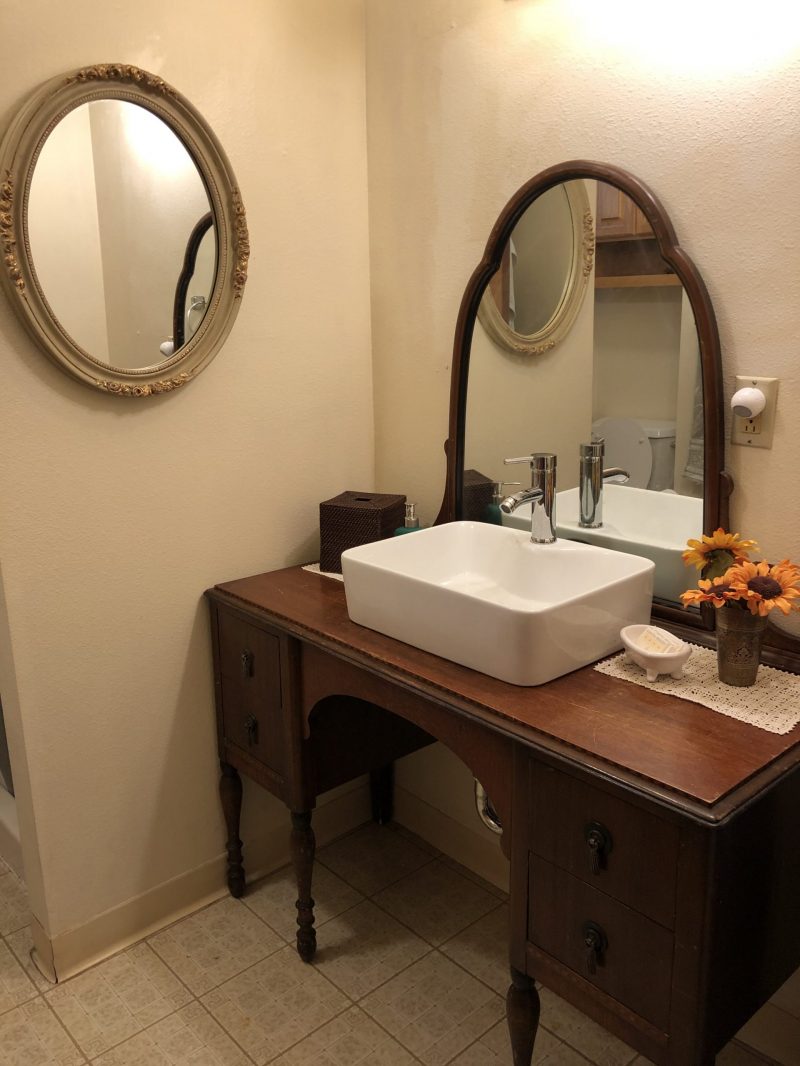 The building has 6 rooms and each of them has an attached bathroom. Guests will enjoy the uniqueness of each room and share its warm and cozy sun-lit living room.

This family room has an adjoining slide and train bedroom for kids. It also has a small kitchen and a dining area.

***** PLEASE READ THIS BLOCK BEFORE YOU BOOK*****
The good: this room is the well equipped for family. Your kid is going to love the room (because mine do). It is in the basement meaning if kids can some noise and not impact other guests.
The bad: SOUND! You will hear water and foot steps sounds from other guests upstairs.
We are testing this room for 2 weeks with a super special discount rate to see how guests think. Please ONLY BOOK if you are OK with the sound. Thank you!
***********************************************************

Special features include:
- a slide and train beds (2 twin beds)
- one queen size bed
- private bathroom
- TV (there are a large selection of DVD for guest to enjoy in the guesthouse)
- stereo system (old tub radio bring you back to the old sound and music)
- kitchen (a double electrical cook-top for light cooking)
- dining area
- coffee machine
- microwave
- mini fridge
- dishware and silverware
- coffee and tea

Common area includes:
- Dining room
- Living sitting area with fireplace
- Iron
- DVDs for guest to enjoy
- Board games
- Books

* Room rate: $130/night + $30 cleaning fee/stay + 13.3% tax
Ready to stay in room 88?
Book now